2/1/2021
本會在十二月二十四日(平安夜)晚上到貨櫃船BELAWAN探訪船員。BELAWAN船長(右三)感謝各位前往探訪及致送防疫用品。
We visited the container ship "M.V. BELAWAN" on the evening of December 24 (Christmas Eve). The Captain of M.V. BELAWAN (third from right) appreaited everyone for visiting and presenting epidemic prevention supplies.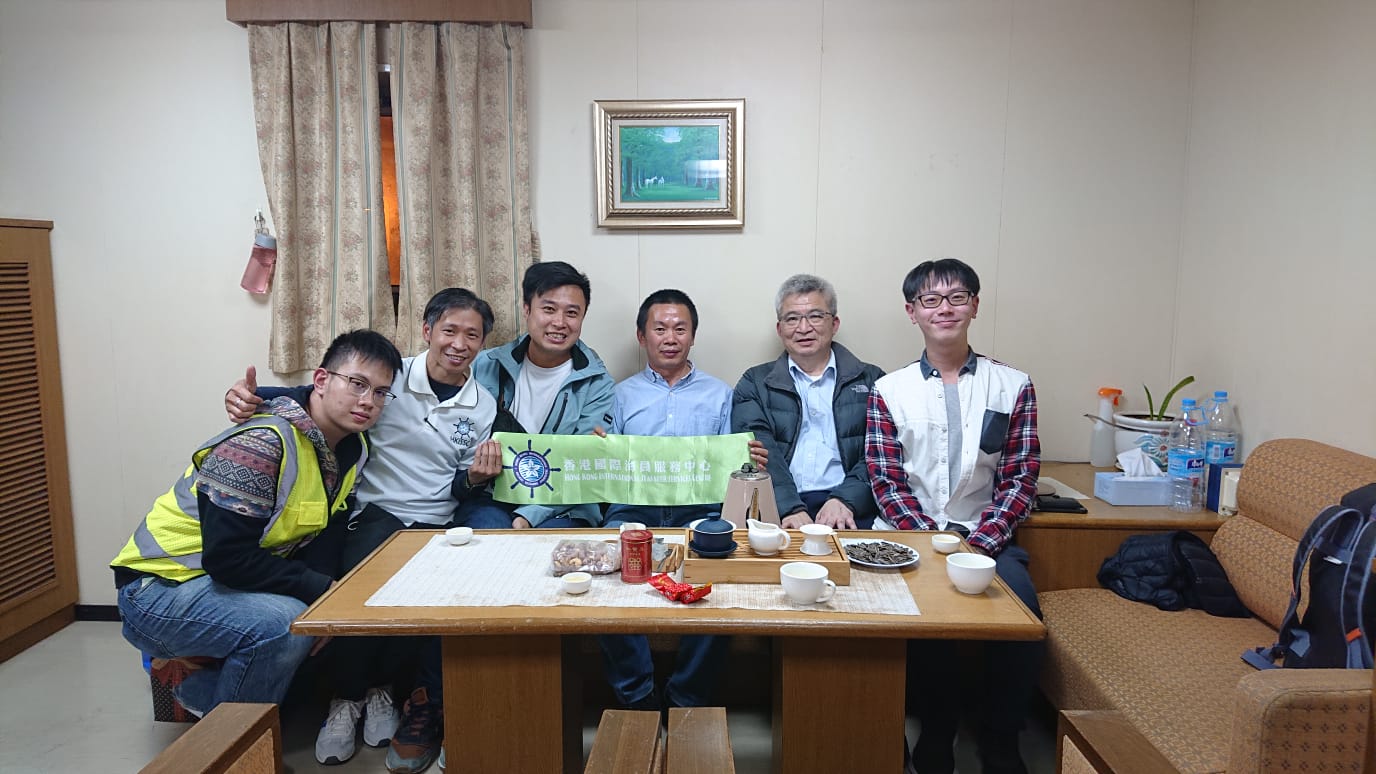 曾在此船工作的船員(右一)向即將到此船工作的甲板實習生(左一)介紹該船的設備及崗位。
The crew (right) who had worked on this ship introduced the equipment and positions of the ship to the deck trainee (left) who was about to work on this ship.